Home

/

Home Compostable 3KG Mailer - 310x405MM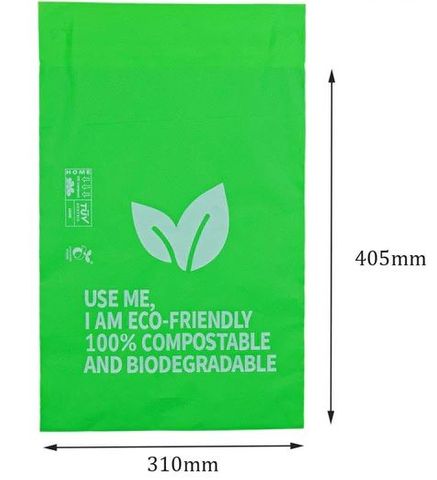 Home Compostable 3KG Mailer - 310x405MM
50 Per Pack
Description
Say goodbye to harmful plastic mailing bags and hello to our new Home Compostable Courier Bags! These innovative mailing bags are the perfect solution for your eco-friendly shipping needs. Made from 100% compostable, biodegradable and plant-based materials, our bags are safe for the environment and will break down naturally in a compost environment.
Measuring 310mm x 405mm, these bags are large enough to fit inside a 3KG satchel. With a durable and tear-resistant design, our bags will protect your items during shipping while also reducing your carbon footprint. Plus, our bags have a premium quality, are lightweight, and feature a self-sealing closure, saving you time and effort.
Our Home Compostable Courier Bags are ideal for businesses and individuals looking to reduce their environmental impact without breaking the bank. So why not switch to our eco-friendly bags today? Not only will you be doing your part for the planet, but you'll also be protecting your products during shipping.