Home

/

Siat GT-ONE+ Polyester Strapping Tool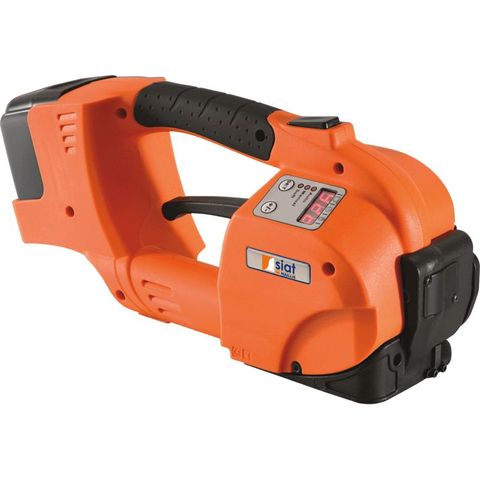 Siat GT-ONE+ Polyester Strapping Tool
Price:
$3,950.00 (ex GST)
Description
Introducing the Siat GT-One+ Battery Operated Strapping Tool - Streamlined Efficiency
Experience the power of innovation with the Siat GT-One+ Battery Operated Strapping Tool, designed to elevate your strapping process. This lightweight tool ensures seamless and rapid strapping, boasting a remarkable 13m of strap per minute speed. Say goodbye to laborious manual work as this tool efficiently handles the task.
With a user-friendly one-click operation, this tool proves its efficiency. Crafted with top-notch internal components, including Delrin® parts, it offers a range of benefits such as sturdiness, lightweight design, reduced noise, enhanced precision, and unparalleled reliability.
Equipped with three modes - automatic, semi-automatic, and manual - operators have the flexibility to choose their preferred level of control. The tensioning capability reaches up to 2750N, while the soft function safeguards fragile packages.
Adaptable to strap widths ranging from 10mm to 15mm and thicknesses between 0.5mm to 1.10mm, the tool features a heavy-duty Bosch® brushless motor and a long-lasting German-made Akku Power battery.
Designed with ergonomics in mind, the tool boasts a natural rubber handle. Manufactured under the strict standards of the EU by Siat, a prominent Italian tool manufacturer, the Siat GT-One+ stands as a testament to quality.
Incorporating the Siat GT-One+ into your workflow means embracing a swift, secure, and cost-effective solution to enhance your packaging efficiency. Discover the future of strapping with the Siat GT-One+ Battery Operated Strapping Tool.